Offer details
Gesucht SBB Mitarbeiter für das Projekt: So werden SBB Kunden-Informationen in Zukunft wahrgenommen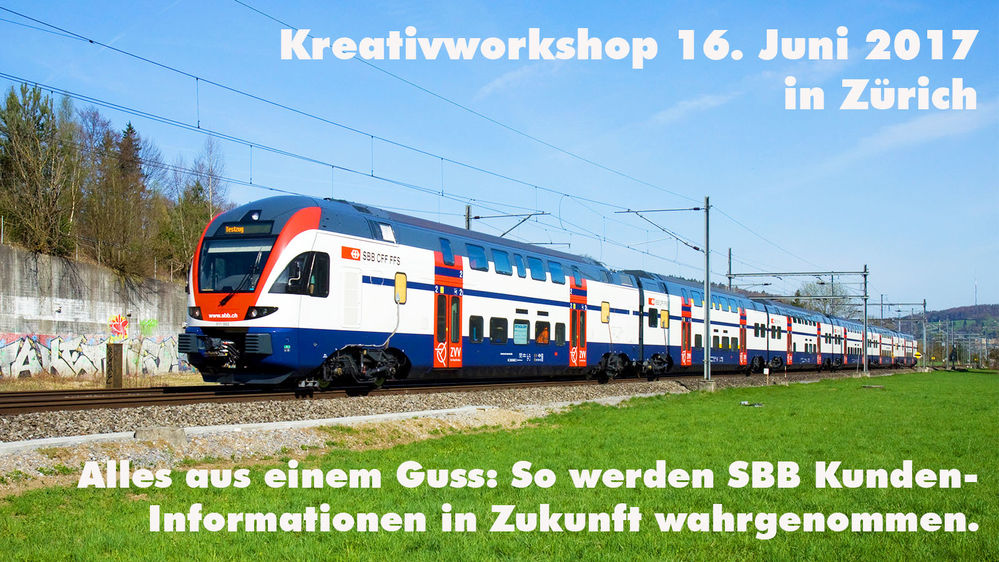 Description
Sprudelst du nur so vor Ideen? Hast du Lust auf Zukunft und willst die SBB dabei unterstützen, die Kunden-Informationen zu verbessern?
Dann liest du hier richtig.
Am 16. Juni 2017 findet in Zürich ein Kreativ-Workshop statt. Wir erwarten rund 40 Teilnehmende. Es werden Mitarbeiterinnen und Mitarbeiter der SBB und Querdenkerinnen und Querdenker eingeladen.
In einem rasch-animierten Prozess werden wir uns auf die Ideensuche begeben. Im ersten Teil schauen wir das Thema von unterschiedlichen Seiten her an. Im 2. Teil, nach dem Mittagessen, identifizieren wir die Top-Ideen und im dritten Teil, kurz vor Schluss betrachten wir die entstandenen Ideen.
Du brauchst dich nicht vorzubereiten :-)
Terms and Conditions:
Datum: 16. Juni 2017 von 10.00 Uhr bis 17.30 im Raum Zürich statt. Check-In is ab 09.30 Uhr. Im Anschluss gibt es einen Apéro.
Mit deiner Bewerbung erklärst du dich einverstanden, dass am Workshop Fotos/Videos gemacht werden dürfen und diese auf sozialen Medien veröffentlicht werden können.
Would you like to respond to this offer?
---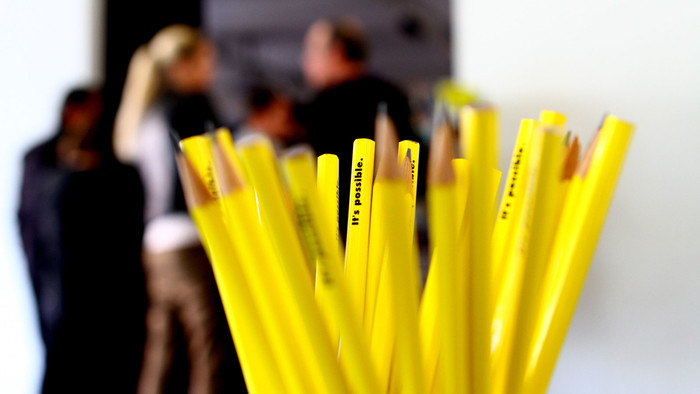 About this BrainStore
Willkommen im BrainStore von Markus Mettler. Markus ist BrainStores Gründer und arbeitet an Innovationsfragen seit seinem erfolgreichen Studienabbruch 1989. Markus bringt Erfahrung von über 2'000 Innovationsprojekten mit und interessiert sich vor allem für knifflige Themen. Ein besonders Augenmerk von Mettler's BrainStore ist der Fokus auf die Innovations-Kultur. Was braucht eine Organisation heute, damit Innovationsarbeit zu einem Bestandteil der Kultur im Unternehmen wird? Wie können Menschen von innerhalb und ausserhalb der Organisation zweckmässig eingebunden werden?
mettlers@brainstore.com +41 79 400 5220
---