Idea Hub | Brooklyn, NYC | USA | https://www.brainstore.com/ideahub | ideahub@brainstore.com | Phone number: +1 646 875 1628
---
Back
Idea Hub
Collaboration Opportunities
Tools we use
Case Studies
Products
Send an inquiry
---
Welcome to BrainStore Idea Hub! We are experts in progressing ideas to the point of impact.
BrainStore Idea Hub helps you find and implement fresh ideas in your personal and business life. In an environment where there are so many ideas and high demand on time, BrainStore Idea Hub is here to support you to get shit done, while having a good time doing so. What would you like to get done today?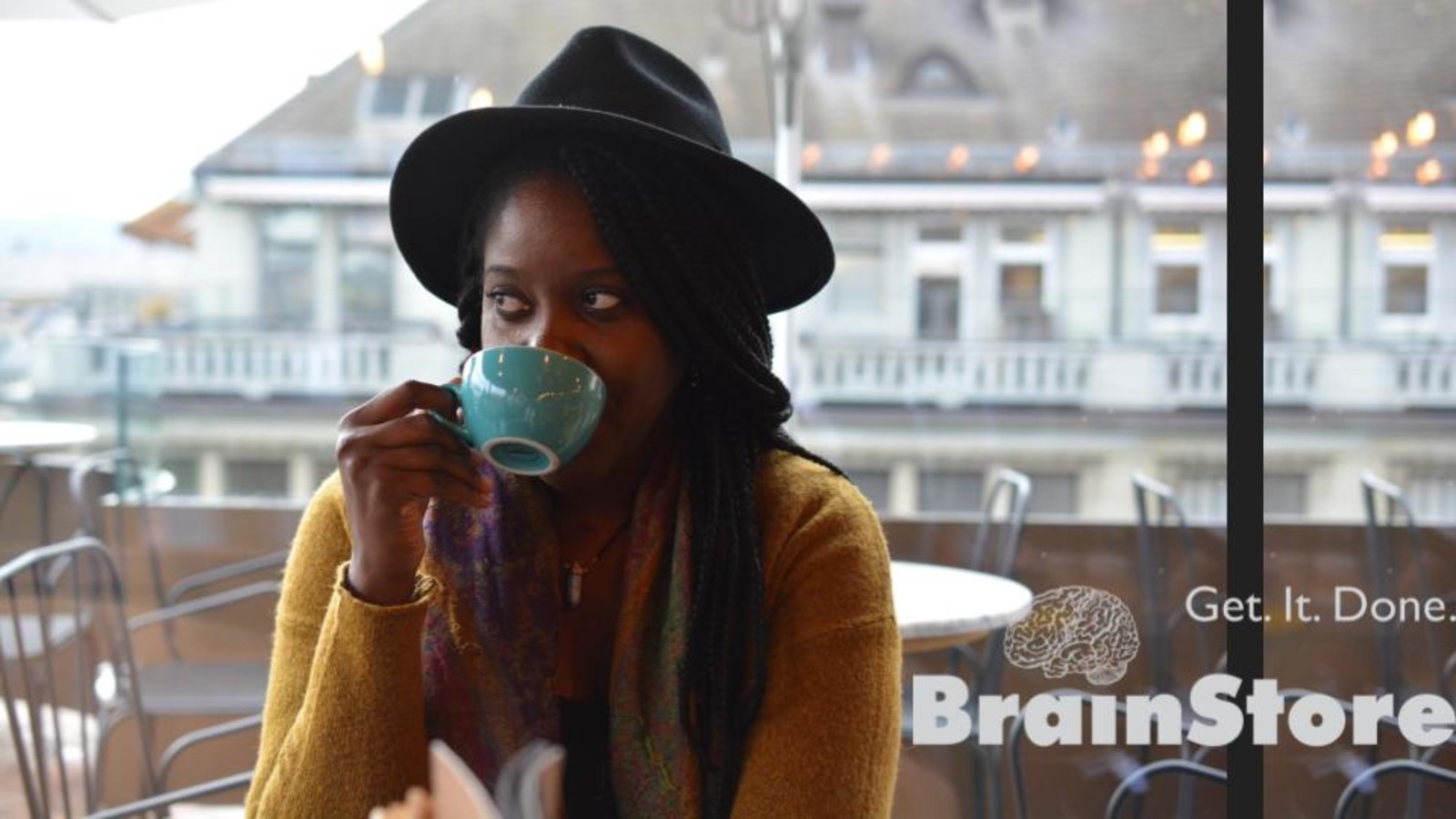 Team
Case Studies
---
The SBB is the leading Swiss Railway company.
How can we become more attractive for the young generation?
In 1997 the Swiss Federal Railways approached BrainStore with the question "How can we make trains more attractive to the young generation". BrainStore brought together executives from the Railways and representatives from the young generation. The result: a breakthrough product the "Gleis 7" (Track 7). The card allows any person under 26 to use any train in Switzerland after 7:00 PM for an entire year for CHF 129 (about USD 145) and has provided mobility to an entire generation.
---
---
The African Innovation Foundation is a leading African innovation catalyst
How can we unleash the potential of our youth to innovate the future of our continent?
In May 2015 a BrainStore team was invited to Skhirat, Morocco to organise an Idea Machine workshop for the topic: "How can we unleash the potential of our youth to innovate the future of our continent?". In the course of the day the 8 most promising initiatives were extracted from the raw ideas collected during the brainstorming session.
---
---
The National Academy is the leading association of American artist and architects
BrainStore at the National Academy in NYC
With 187 years of experience and challenge, the Academy is poised to fully participate in the fast-paced, knowledge driven environment that today's cultural consumers demand. From 29 October 2013 to 1 November 2013 BrainStore organized a series of workshops for the National Academy in NYC. About 50 participants joined the Academy's Board and staff for a laboratory of ideas to help design the Academy's next life cycle and find actions to propel the ambitious transformation of this unique, legacy rich arts organization.
---
---
Greenpeace. Leading environmentalist organization.
Creative Workshop for Greenpeace: how can we better collaborate
On 4 May 2007 about 80 people came to Biel/Bienne Switzerland to support Greenpeace to find ideas on how to better collaborate.
---
Previous
Next
Product Name
Product Description
BrainStore Innovation Champ Training

Since 2013, BrainStore's founder Markus Mettler hosts the Innovation Champ Training. This unique training experience always takes place on the first Monday and Tuesday of the month - in alternating locations. The Innovation Champ Training is for innovators, who want to perfection their skills. Each training is customised to the needs of the participants. The basis of the training is BrainStore's "DNA of Innovation" as well as the BrainStore Idea Machine.
Show Details
BrainStore Creative Workshop 1 Day

The "Creative Workshop 1 Day" is an intensive workshop to create ideas for a strategic relevant innovation challenge within one day. During the workshop we use the proven BrainStore Idee Maschine process. The workshop is structured in three parts: 1) The amassing phase (goal: quantity). 2) The illumination phase (goal: quality). 3) The like phase (goal: identify the most promising ideas). At the end of the workshop we have a set of concrete ideas, and we know which ideas resonate the most among the participants.
Show Details
BrainStore Creative Workshop 1/2 Day

The "Creative Workshop 1/2 Day" is a great format for a simple innovation challenge and to get acquainted with the BrainStore Idea Machine. The workshop is structured in three parts: 1) The amassing phase (goal: quantity). 2) The illumination phase (goal: quality). 3) The like phase (goal: identify the most promising ideas). At the end of the workshop we have a set of concrete ideas, and we know which ideas resonate the most among the participants.
Show Details
BrainStore Creative Workshop 2 Days

The "Creative Workshop 2 Days" is a great format to create a set of fresh ideas for a mission critical topic. We use the proven BrainStore Idea Machine. At the end of the workshop we have set of concrete ideas. Every idea has been analysed based on success criteria. The leading ideas are visualised in a comparable manner and placed on a road map.
Show Details